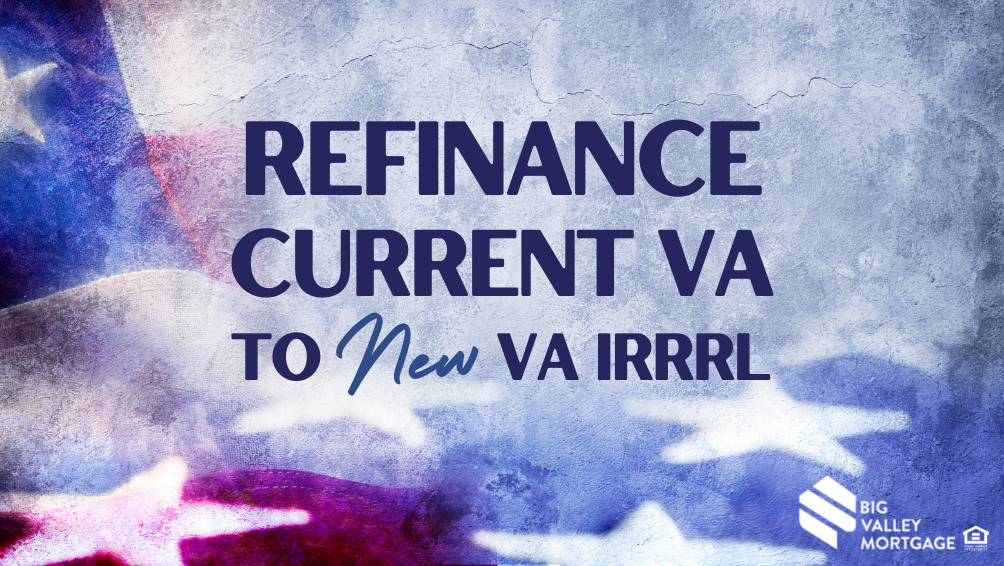 Andrew Vierra, VA Home Loan Specialist and Branch Manager with WealthWise Mortgage Planning and VALoansOfCalifornia.com, discusses the VA Interest Rate Reduction Refinance Loan and the benefits associated with this refinance. 
The most common refinance that we do is for those with military experience who are already using their VA home loan benefit, meaning their current home loan is a VA loan. The loan is called the Interest Rate Reduction Refinance Loan (IRRRL). The benefits of the VA IRRRL are a lower interest rate and monthly payment. There are no requirements regarding an appraisal, pest inspection or income qualification. 
It's easiest to think about this as almost like a positive loan modification. We are rewriting the note, taking the interest rate down and lowering your monthly payments. In the last year and a half, VA and Ginnie Mae put rules in place to protect veterans from unscrupulous lenders to make sure that Veterans loans weren't being turned over again and again. 
These rules in place stipulate that in order to do the Interest Rate Reduction Refinance Loan, you must 
Be able to lower your interest rate by at least 0.5% point for fixed rate mortgages

Have been in the loan for 210 days after the due date of the first payment 

Have made six on-time monthly payments 
Once you fit this criteria, then we're allowed to close on a new loan and lower your interest rate. It's important to note that they put another rule in place to make sure that the costs aren't too high for somebody, and that rule states that the breakeven point of monthly savings vs. the cost of a loan has to be within 36 months. 
It's a super simple loan to do! If you currently have a VA home loan, inquire about seeing if you could lower your interest rate and lower your payment with the VA Interest Rate Reduction Refinance loan.