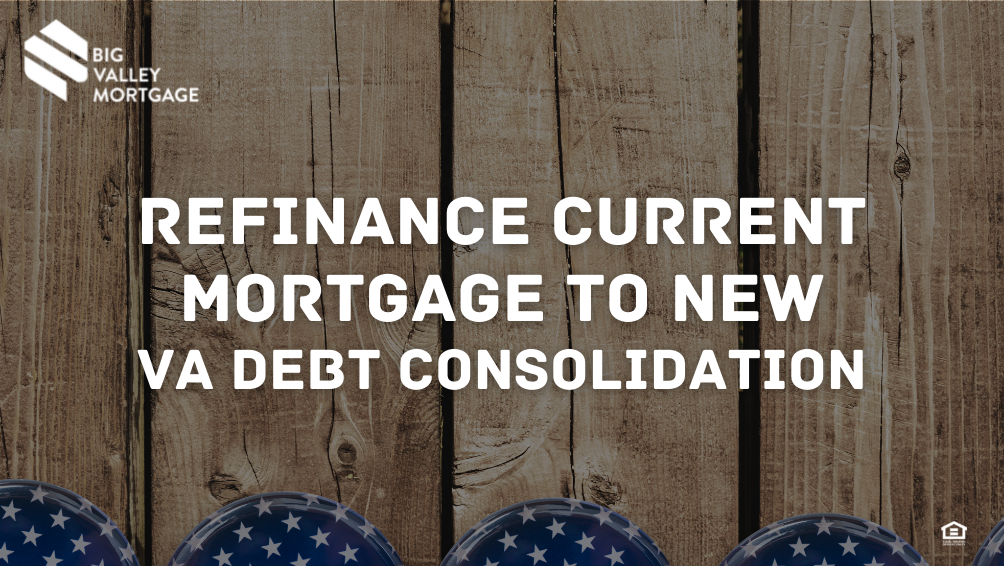 There are many things you can do with your VA home loan benefit and one of those is a cash-out refinance. The benefits of this are the ability to take money out of your home for any reason, similar to most other loan programs, the FHA loan, and the conventional loan. With the VA home loan benefit and a cash-out refinance,  you have the potential to get the appraised value of your home and get a new loan up to that home value. It's similar to if you buy a home with a VA loan,  you are not required to put any money down, meaning there's no equity on a refinance. 
You can do a similar thing; you can get a home loan up to what the home appraises for. You will benefit from a cash-out refinance because it lowers your interest rate, and if you want to do debt consolidation, there are even more advantages! When you do debt consolidation, you're taking other debts such as credit cards, student loans, car loans, etc., and consolidating them into the mortgage payment. Basically, you're allowed to do another loan only if you have enough equity in your home, and take out extra money over what your mortgage is to pay off those bills. Therefore, rolling the debt into your new VA home loan and lowering your payment.
Here's an example scenario. Let's say you're looking at a credit card with interest rates in the 20% range. With your VA home loan, the interest rate on your debt, now that it's moved over from a credit card, is going to be gradually lower. At this moment in time, in June 2020, the interest rates are in the low threes. So if you compare 20% on a credit card to the 3% on a home loan, that is a good deal! 
You are allowed to use the proceeds for any reason, however; you will be asked by the lender to write a letter explaining what you will be using the proceeds for so they know that you are not wasting the money.
It's important to remember that if you do a new VA loan, you have to wait 210 days after the due date of the first mortgage payment and you must have made 6 on-time monthly payments. With that, if there are new rules under the VA and Ginnie Mae that if you go over 90% of the value of the home, the interest rates are slightly higher because the cost of money is greater and the risk to the lender is bigger.  
To greater protect veterans, the VA put rules in place that require veterans to have a net tangible benefit in order to do this. In order to do the loan, you must be able to 
Eliminate MI or PMI 

Shorten the term

Lower the interest rate

Lower the principal and interest payment 

Increase monthly residual income

Refinances or pays-off interim loans (i.e. construction)

Maintain less than or equal to 90% of the reasonable value

Refinancing from an Adjustable Rate Mortgage (ARM) into a Fixed Rate Mortgage
There are many reasons to use your VA home loan benefit to save money!