VA Loan Education Library
Refinance–FHA to VA
Andrew Vierra, VA Home Loan Specialist and Branch Manager with WealthWise Mortgage Planning and VALoansOfCalifornia.com, discusses how you can use your VA home loan benefit to refinance out of your FHA loan into a VA loan. 
One of the challenges that we see when veterans try to use the VA home loan benefit to buy a home is many people in the financial and real estate community are unfamiliar with how the VA home loan benefit works. 
When you talk to your real estate agent or financial professional about using the VA home loan benefit, they may start off saying that they can help you, only to ask you if you have some money set aside so they can put you in a FHA loan. It's possible they may mention that people don't like working with the VA home loan program because they believe there's a lot of challenges with it, thus deterring you from using your VA home loan. 
If you were to answer yes, and mention that you do have money to put down, more often than not you will be put in a FHA loan. Why? Because sellers are more comfortable with this loan and they tempt you with the idea that you may be able to get into a home much faster.  So you bite the bait, because you're ready to buy a home now. 
Now you're in a FHA loan, you have bought your home and you move on without understanding the challenges you may face down the line because you are not using VA. 
For example, let's say you were buying a $300,000 home. If you are eligible to use your VA home loan benefit and you chose FHA instead of VA, in the first three years, between the required down payment and monthly mortgage insurance on the FHA loan, you will pay almost $20,000 more out of your pocket using FHA than VA. 
Although you are in FHA, you can use your VA Home Loan Benefit and refinance out of your FHA loan! By doing this, you will also eliminate the monthly Private Mortgage Insurance and depending on the value of your home, you can potentially get back the down payment that was required. And theoretically, even if interest rates are higher on the VA loan than your FHA loan at the time, by getting rid of the monthly mortgage insurance your monthly payment will decrease.  
If you are eligible for the VA home loan, you can benefit from looking into this to see if it makes sense. In order for you to refinance from FHA to VA, you must:
Wait 210 days after the first mortgage payment to when the new loan closes. 
Made six on time monthly payments 
We can do a new VA loan up to 100% of the value home.  It is similar to you buying the house and putting no money down. If you used your VA home loan benefit to buy when doing the new loan you now can take out 100% of the value. 
The biggest thing is to look at your current situation. Send me a copy of your current mortgage statement. It's going to show me everything that I need to know so I can do a quick calculation to see if it makes sense for you to refinance into the VA loan. There's no cost associated with doing calculations either and if it doesn't make sense, you do nothing. But if it does, you could be saving a bunch of money every month!
Refinance Current VA to New VA IRRRL
Andrew Vierra, VA Home Loan Specialist and Branch Manager with WealthWise Mortgage Planning and VALoansOfCalifornia.com, discusses the VA Interest Rate Reduction Refinance Loan and the benefits associated with this refinance. 
The most common refinance that we do is for those with military experience who are already using their VA home loan benefit, meaning their current home loan is a VA loan. The loan is called the Interest Rate Reduction Refinance Loan (IRRRL). The benefits of the VA IRRRL are a lower interest rate and monthly payment. There are no requirements regarding an appraisal, pest inspection or income qualification. 
It's easiest to think about this as almost like a positive loan modification. We are rewriting the note, taking the interest rate down and lowering your monthly payments. In the last year and a half, VA and Ginnie Mae put rules in place to protect veterans from unscrupulous lenders to make sure that Veterans loans weren't being turned over again and again. 
These rules in place stipulate that in order to do the Interest Rate Reduction Refinance Loan, you must 
Be able to lower your interest rate by at least 0.5% point for fixed rate mortgages

Have been in the loan for 210 days after the due date of the first payment 

Have made six on-time monthly payments 
Once you fit this criteria, then we're allowed to close on a new loan and lower your interest rate. It's important to note that they put another rule in place to make sure that the costs aren't too high for somebody, and that rule states that the breakeven point of monthly savings vs. the cost of a loan has to be within 36 months. 
It's a super simple loan to do! If you currently have a VA home loan, inquire about seeing if you could lower your interest rate and lower your payment with the VA Interest Rate Reduction Refinance loan.
VA IRRRL Forbearance Updates - Roll Your Forbearance into a VA Home Loan
Andrew Vierra, VA Home Loan Specialist and Branch Manager with WealthWise Mortgage Planning and VALoansOfCalifornia.com, discusses the CARES Act provisions, skipping your mortgage payments through forbearance and the IRRRL.
Circular 26-20-25 that the VA put out on June 30th, 2020.
On June 30th, 2020, the VA put out Circular 26-20-25 outlining the provisions on how you can use the VA Interest Rate Reduction Refinance Loan (IRRRL) to make up your monthly payments, get out of forbearance and not have negative dings on your credit. 
In order for that to happen, you must provide reasons for missed payments. On any VA loan, they always want to make sure that if there has been a problem financially that we have made sure that you're not having issues now. This is so that if you are required to start making payments, you're not in the same situation as before, which may cause you to miss your payments.
Everything else is still the same. The loan still has to be seasoned, meaning that you have made at least 6 on-time monthly payments on the current loan within the month that the payment is due and that 210 days have passed since the first payment was due on the current loan that you are in. Your mortgage note will tell you the first date that the payment is due. 
If the loan has been seasoned, we can close a new loan for you under VA. But you must have had the seasoning prior to using forbearance, meaning before you missed a payment. If you pass that threshold, then we could do the Interest Rate Reduction Refinance Loan.
The other provisions for the IRRRL is that your interest rate must drop by at least 0.5% and whatever costs associated with the loan (underwriting, processing, notary, title and escrow fees) divided by your monthly savings has to break even in 36 months or less. 
The provision that VA put out in this circular states that your new loan amount can include whatever payments had been missed. In the past, we weren't including past miss payments.
But for this new provision, we can take any missed payments, late charges, closing costs, discount points, VA funding fee, energy-efficient home improvements and roll that into the new loan! 
This has caused a lot of worry among veterans.  They have gone into forbearance, especially if somebody's in a conventional loan, thinking that they are going to save on their monthly payments, but are unsure about what will happen in the end. 
All of this presupposes that you have not gone into a loan modification, and most people were not at the point yet where anybody would have chosen a loan modification. So that's not really gonna be an issue as we sit here today in July. 
If you want more information on this, you can go to the VA website to be able to click on the PDF document to download that. If you're currently in a VA home loan, in forbearance and are concerned about potential balloon payments and wondering how you are going to make them up, this is the option for you.
VA Home Loans Simplified: FHA vs VA Buying Power
Andrew Vierra, VA Home Loan Specialist and Branch Manager with WealthWise Mortgage Planning and VALoansOfCalifornia.com, discusses FHA financing, how veterans end up in it and the effect it has on buying power. 
So many times when I am talking to veterans who have bought a home and they're not in VA, they are in FHA financing. When I asked them, "How did you end up in FHA when you were eligible to use VA at the time?" 
A majority of the time, they say that the real estate agent or lender told them they could use VA financing, but sellers aren't particularly interested in this type of financing. 
They are told that sellers tend to like FHA financing more because they understand it and that there are a lot of issues with VA. Leading them to ask them to come up with 3.5% for a down payment, so they could put them FHA financing and hopefully get their offer accepted sooner.
Well, nobody wants to wait around to buy a house! When you're ready to buy a house, you're going to buy a house so you choose to go FHA financing. 
Once you're in FHA financing, a few things happen as a result. One, your buying power has been reduced by 13-15% because you're paying an additional fee with FHA financing called mortgage insurance. Now, while you may have got into your home, that additional fee means that you have a higher payment even though you put money down.
And two, let's say that you're buying a $300,000 home. In the first three years, your out of pocket cost between the down payment and mortgage insurance is almost $15,000 more with FHA than if you were to use VA financing. This means more money out of your pocket and less buying power. Who wants that?!
If you go with VA, there's a lot of reasons to do it:
Lower interest rate

No mortgage insurance

Lower monthly payment

$0 closing cost possibility
If you want the option of getting in with no money out of your pocket or no closing costs
net out of your pocket is that somebody else has to be paying those closing costs on your behalf. There's always closing costs with a loan. Those costs would be underwriting and processing with a lender, an appraisal, along with title and escrow fees. You have one time fees with every loan. VA has it. Conventional has it. FHA has it.
With the VA home loan, you are allowed to get somebody else to pay those costs. Traditionally, the seller was required to pay those costs on your behalf, causing them to steer you away from using VA financing. However, that is no longer the case. You have the ability to pay the costs, while using your VA home loan benefit, and the seller is not out any more money.
As of January 1st of 2020, with the Blue Water Vietnam Veterans Act, if you have full entitlement to use your VA loan, you can buy a house with no money down. If you search for county loan limits, those are there. FHA puts limits on how much you can buy and your loan amount. With VA, there is no cap. For us, we can actually go up to $2 million on a loan amount with certain restrictions. Of course not everybody is going to buy up that high, but that's how high we can go. 
Along with that, the VA loan is easier to qualify for and there is no prepayment penalty. Another bonus of the VA home loan benefit is that the loan is assumable anyone.  It does not have to be a veteran. This means that anybody can work with the lender you're making your payments to, and they could take over your payments if they qualified to do that.
And finally with the VA loan, if you want to do a refinance down the line and you want to lower your rate in payment, you can use the Interest Rate Reduction Refinance Loan (IRRRL). In order to use the IRRRL, you must be able to lower your interest by at least 0.5% compared to where you start and it is a super easy process! At this point, there's no income qualifying, appraisal, etc. so the process can be quickly streamlined. 
If you are having issues making payments, the VA is there to help you. And if you want to refinance down the line, you can refinance with no equity, meaning you could do 100% financing.
Don't keep this information a secret! Share it with your battle buddies. An remember, when it comes to the VA home loan benefit, the answer is no if you don't ask, so please just ask!
VA Home Loans Simplified: VA Funding Fee
Andrew Vierra, VA Home Loan Specialist and Branch Manager with WealthWise Mortgage Planning and VALoansOfCalifornia.com, discusses the VA service connected disability, its role in the VA home loan and how your California County Veteran Service Officer can help. 
When you use the VA home loan benefit, the VA charges a VA funding fee. The fee isn't required to be paid upfront and it's not anything that you have to write a check for. That fee is rolled up into the loan, and it's financed. The fee itself varies based on how many times you have used the VA and how much money you put down.
If you put down no money, then the fee is 2.3% of the loan amount if you've never used the benefit before. But if you're receiving VA Service Connected Disability pay, the fee is waived.
But say that you're not receiving VA disability, and you thought that you should apply. If you contact your California County Veteran Service Officer and start your claim prior to closing on your home loan, and you end up getting your disability granted after closing on the loan, you are eligible to receive a refund for the fee that you paid. That could be quite a substantial fee!
For example, if you were going to buy a $400,000 home and put no money down, the fee is 2.3% if you haven't used VA before. That's $9,200 that potentially could be refunded to you after close of escrow.Now there's a lot of different details that go into this.
So if you want more information, you can Google to find out who your CA County Veteran Service Officer is. You can reach out to me because I have the contact information and I can provide that to you. Or if you want more details on how to to go about starting your claim, you can contact the VA directly at 877-827-3702
So there's a lot of ways to get the information. But if you've ever thought about applying for VA service connected disability and you're going to use your VA home loan benefit, it's a pretty good financial incentive to start the process.
If you want more information on this or anything else on a VA home loan, you can reach out to me. Please don't keep us a secret. Tell your battle buddies forward this information to them and the one thing I tell people all the time:
If you're thinking about using your VA home loan benefit, the answer is no if you don't ask, so please, just ask!
Refinance Current Mortgage to New VA Debt Consolidation
There are many things you can do with your VA home loan benefit and one of those is a cash out refinance. The benefits of this are the ability to take money out of your home for any reason, similar to most other loan programs, the FHA loan and the conventional loan. With the VA home loan benefit and a cash out refinance,  you have the potential to get the appraised value of your home and get a new loan up to that home value. It's similar to if you buy a home with the VA loan,  you are not required to put any money down, meaning there's no equity on a refinance. 
You can do a similar thing; you can get a home loan up to what the home appraises for. You will benefit from a cash out refinance because it lowers your interest rate, and if you want to do debt consolidation, there's even more advantages! When you do debt consolidation, you're taking other debts such as credit cards, student loans, car loans, etc. and consolidating it into the mortgage payment. Basically, you're allowed to do another loan only if you have enough equity in your home, and take out extra money over what your mortgage is to pay off those bills. Therefore, rolling the debt into your new VA home loan and lowering your payment.
Here's an example scenario. Let's say you're looking at a credit card with the interest rates in the 20% range. With your VA home loan, the interest rate on your debt, now that it's moved over from a credit card, is going to be gradually lower. At this moment in time, June 2020, the interest rates are in the low threes. So if you compare 20% on a credit card to the 3% on a home loan, that is a good deal! 
You are allowed to use the proceeds for any reason, however; you will be asked by the lender to write a letter explaining what you will be using the proceeds for so they know that you are not wasting the money.
It's important to remember that if you do a new VA loan, you have to wait 210 days after the due date of the first mortgage payment and you must have made 6 on-time monthly payments. With that, if there are new rules under the VA and Ginnie Mae that if you go over 90% of the value of the home, the interest rates are slightly higher because the cost of money is greater and the risk to the lender is bigger.  
To greater protect veterans, the VA put in rules in place that require veterans to have a net tangible benefit in order to do this. In order to do the loan you must be able to 
Eliminate MI or PMI 

Shorten the term

Lower the interest rate

Lower the principal and interest payment 

Increase monthly residual income

Refinances or pays-off interim loan (i.e. construction)

Maintain less than or equal to 90% of the reasonable value

Refinancing from an Adjustable Rate Mortgage (ARM) into a Fixed Rate Mortgage
There are many reasons to use your VA home loan benefit to save money!
What Makes a VA Home Loan Specialist?
G: Hi there this is Ginger Bell and I am here today with Andrew Vierra, who is a VA Home Loan Specialist. So Andrew, tell me a little bit about your company and where you're located.
A: My company is WealthWise Mortgage Planning and we're in Folsom, California.
G: And so you're with WealthWise Mortgage Planning and VALoansOfCalifornia.com
A: Right. That's our website that we built its debt to veterans and va home loan benefit.
G: So I mean, let's talk about that because obviously, you know, one of the things that I wanted to talk to you about is, the focus of VA and the home loan opportunity. I recently had the opportunity to co-produce a documentary for Folds of Honor and Folds of Honor provides education in the way of scholarship to the families of wounded and fallen soldiers that have served. And so I have a great respect for the military, but I myself have not served. And so I always love hearing stories as to how people got involved in specializing in VA. So can you share how you became so focused on being able to serve our service members?
A: I get that question a lot because, like you, I did not serve. I have family that served, uncles who served and cousins who served. My prior career was in advertising. I was 18 years in radio and television advertising sales and learned a lot about marketing and positioning in sales. And when I got into loans in 2005, it was the wild, wild west of loans. There were so many loan products out there. And when you get in, there's lots to learn. You hear about all these different loans, but you're not really sure what they are. 
It was kind of a fluke. The very first VA loan I did was because a Realtor said she had a veteran that needed a VA loan and asked if I knew how to do that.  My first thought was holy moly, I don't know what I'm doing with this. Then I told her no, but I will learn and I will figure it out so that we could help this veteran use the benefit. 
So being fairly new, I reached out to people to ask questions, and I reached out to a wholesale rep and said, I need to do this loan for this veteran, will you hold my hand through this?" And she said yes, handed me a book and that's as far as it went. I got no more than that.
I didn't want to screw this up for the realtor, veteran or anybody else in the transaction. I limped my way through it and got the veteran into into their home. Once I had gotten through it, I realized that it's like every other loan in the sense that it's a loan. The process is the same, but there are extra moving parts. 
I thought well even I couldn't find anybody that could help me because they really didn't know it. It didn't come up very often, and everyone I went to told me they had a cheat sheet on their computer, but in the end they didn't know how to do VA loans. 
I had been on some training and they were talking about how you can't do every loan if you're on the freeway and in every car is a potential loan. They asked us Could you do all those loans? Not really, but what if you could handle all the loans just on one off ramp and specialize in something, and that clicked with me.
I thought back to what I had done here and thought this is a great loan because it helps a lot of people. I should learn more and get more in depth. I started to go that route and then the market fell apart from 2008-2011. 
G: Right.
A: By then I was hanging on by my fingernails and doing whatever I could and I didn't have a bunch of clientele to where I could just specialize in one loan program. 
When I came out of that, I got a phone call from a lady that said that I had been influential in her career. I had something on a loan toolbox and I didn't remember what it was. But I had answered something she had posted about how people were trying to hold her back because she decided to focus on veterans out of Minneapolis, Minnesota. I had commented something like don't let people hold you back on what you want to do.
And she said, "Andrew, this is what I'm doing now. I'm focused on veterans. I'm helping veterans almost exclusively. Why don't you come out and see what I'm doing? In two weeks?"
So I jumped on a plane, I went to Minneapolis, Minnesota, where she was at the National Association of County Veteran Service Officers Conference. I watched what she did and then it came back to a full circle.
So I started to focus and had the mentality that this is gonna be what I do. 
Today, I am the state of California's County Veteran Service Officer subject matter expert on VA home loans and I have training three times a year and I've been a speaker at the National Conferences.
G: Oh my gosh, wow. That's incredible. 
A: So it's funny how it all comes about, but that's how it started. 
G: And what a great story of having an influence. You know, not having a knowledge as to  who you're having an influence on, I think begins so many journeys for people. And had she not reached out to you, to thank you for having an effect on her and then you going out and being able to find out what she was doing and building all this to be able to grow in your capacity as phenomenal.
I think that's what people need to do as far as being open to those opportunities. Which is kind of a side conversation, not just about VA, but having that and having the knowledge to be able to go out and to be the individual in the entire state of California that can lead the training and information. It speaks so much to your knowledge and what you've been able to do with that.
That's what people are looking for when they're looking for a specialist. People want to know that they are working with somebody that knows what's going and what they're doing.  Because VA has been around for a long time, right? How long has it been around?
A: Oh, since the forties. It was after World War II that it was created. I don't remember the exact year, but it was created to help people get into homes after World War II.
G: Part of it, too, is that It's one of the few loan programs that consistently provides 100% financing available for qualified veterans and those who have served, right?
A: 100%. One of the things about VA, was that there were limits to how much somebody could buy or refinance without equity in the property. So when we talk about equity, we usually use that term for a refinance, which you could do with VA. But even buying a home, you have to consider what the VA County loan limit is for buying a house without putting any money down. There were limits on how high you could go.
As of January 1st of 2020, Blue Water Navy Vietnam Veterans Act stated that if you're active duty or you're a veteran and you have full entitlement, meaning if you have never used the benefit before, had a foreclosure, or a short sale on a VA loan, then you can buy anything you want with no limit with no money down.
G: Okay, so no limits, 100% financing There are a few qualifications. You need to be credit worthy in order to qualify and in California, that's huge because there definitely are some properties in California that would be above that county limit. And so jumbo loans are available, right?
A: Yes, and quite frankly so. We knew that this act was coming. I have a doctor who waited until after January 1st to buy a $1,072,000 home, no money down. He had the money because he was selling another home. He could have put money down, but the benefit allowed him to get around that. 
We just closed another one in Fairfield, California last
week.And yesterday I had a call from somebody who wants to buy an Alameda County for $1.8 million and they will not have to put a payment down. They could. They're allowed to. They could put 20% down. They could put 50% if they want, but they don't have to, which means that they can keep that money in their bank account. They can fix up the house. They could do anything they want because there's no down payment requirement.
G: That is amazing and a huge opportunity. That's a recent change, and if you're not working
This is so important, I think for real estate agents is well, if you have somebody that's out looking at a home and maybe, they're not sure as far as how much they qualify for. Especially in the jumbo, because we know the jumbo market has really fallen apart lately and that there's not as many loan programs available.
So knowing that they have the opportunity for VA, number one is important and having that knowledge that you can share with them is important. Then the second thing is, finding out whether or not they're qualified.
What should real estate agents really ask, everyone that they're talking to, whether it's a buyer or a seller?
A: It's so simple for a real estate agent. You really don't want to use the word veteran when you're talking to people. Because there's a lot of people who have military experience who do not consider themselves a veteran. You will ask them if they are a veteran, they will most likely say no. 
When I teach classes to Realtors, I tell them to ask every person who they sit down with if they serve in the military or if they have military service. If they say yes, the next question to ask would be, "Did you know that you could use your VA home loan benefit on this house?"
And I guarantee you, at least 50% of the time they will say no, I can't. With my experience of doing all these loans, 99 times out of 100 they will be wrong. When people tell me they can't use it, they end up being wrong because there's all kinds of fallacies that are missed, based on old ways it was done or things that people projected on this loan program that it's too hard. 
But for an agent, just asking the question up front is the qualifier. If they say no, we didn't serve, then you move on. If they say yes, we serve, did you know? And when you don't even have to know all the answers. But you mentioned the jumbo and the problems with the jumbo product are if I qualify someone under VA Jumbo versus VA Conventional,  I can qualify qualify a veteran for almost 25% more purchase price under this program than I could on a conventional.
G: That's amazing.
A: What's very cool is in the jumbo world, the debt to income ratios are low. VA is higher so we can qualify for more that way. The conventional way you must have all kinds of money in the bank when we're done.
G: Well, I heard Wells Fargo, if you want to do a jumbo loan, they will ask you to put a million dollars in the bank before they will even consider doing anything with you.
A: It could, depending on what it is. We have the broadness of the VA guidelines to use on the jumbo. It's just so much easier qualifying. I mean, the foreclosure requirements, you have to be seven years out of a foreclosure in a jumbo conventional loan. We could be two years out of a foreclosure in VA and get it done.
G: I think having that knowledge is so important, Andrew. For real estate agents and consumers that are out there looking for someone who is very knowledgeable about the VA Home Loan. What it takes to get the certificate available, eligibility, all those things. 
You are a certified veterans loan specialist and a certified VA instructor. So not only do you know everything that you need to about the VA, but you're also able to teach other people.
Tell me about some of the veteran organizations that you speak at and are able to advise them on the VA home loan benefit.
A: That varies because I've gone to the California Army National Guard. I've spoken at their retirement seminars. The army reserves, I've spoken with their retirement seminars.
Of course, the California Association of County Veterans Service Officers and then the individual counties have brought me in to do individual trainings.
I've done talks for companies like Hewlett Packard to talk to their veterans organization and SMUD, which is our local electric utility here, Sacramento Municipal Utility District.
And then, of course, the real estate offices. I do trainings for them so that people can be educated because a lot of times the entry into a loan is through the real estate agent.
That's the first foray. The more people that can be educated, the better and frankly, there's a lot to know in this loan. I tell people all the time that a loan is a loan until it's a specialty loan. 
It's kind of like if you drive a Tesla and something breaks, you could go over and see your Honda dealer. Well, if you're a Tesla owner, you probably know that a Tesla is totally different than a Honda and that you need a specialist. Especially because there are more moving parts and a lot more opportunity in this loan program, so somebody who specializes in this, it really is a big deal.
Within our company - well, first of all, I'll say that the less than 10% of the US population will ever serve in the military, and less than 10% of that 10% will ever use the VA home loan benefits. So the opportunities to actually work on a VA home loan for either an underwriter or a loan officer are very slim. They don't come up all the time. The average VA loan that a lender or loan officer will do in a year is 1.5.
I will do 150 VA loans this year.
It's just that when you do something over and over and over again, there's more knowledge that you gain and less time spent wondering. Even though I have these certifications and I get to continue education and I teach classes, I find other people who are teaching classes because we all learn from each other.
I belong to this nationwide Facebook group of people who specialize in VA loans because we all help each other there. So it's an ongoing education to stay proficient at this loan. I go to the VA lender conference every year for the last five years. This would have been the six year except you know, not that didn't happen. But when you go to those things, I can literally pick up the phone and call somebody at the head of VA lending and get help from the government on helping with the home loan if I have a question or something.
G: Because you've been at this for so long, to be able to do that. I think that that's very important. One of the things that really comes true and so apparent in having a conversation with you, Andrew, is that of a servant spirit that you have in wanting to serve and wanting to help. I think that's something that we don't often see.
And so I think that's important for those of you who are watching this to be able to really know who you're doing business with. And often times people don't realize  how much that has an impact on being able to make a difference. So I thank you for that.
I know for your business partners and for those organizations who have you come back and speak time and time again. I mean, the Hewlett Packard is a huge organization, so to be able to go in there and to deliver training and information on the VA home loan benefit is a huge honor. 
Hats off to you, but I know that comes from you and who you are. And I think that's important for people that are looking to do business with someone to know who you are doing business with and be able to know that they do serve. And even though you did not personally serve the country. I know your father served, and I think your son is serving or has served as well, right?
A: My son, my youngest son, Matt, is serving at Fort Bliss, Texas. He's a warrant officer and he's a Black Hawk pilot. So he started in the California Army National Guard working at the National Guard headquarters.
He deployed to Afghanistan with the California Guard, then when he came back, he decided to go the warrant officer track and finished a two year stint in Japan and is now in Fort Bliss. Very proud of him.
And my older son is also in Texas, and he's in technology and very, very successful. But, my ties to the military started before my son actually decided that he was going to join the military for a career, and it just added to my commitment to everybody that we try and serve. And quite frankly, I feel like I could never get the word out enough to people about it.
And I tell people all the time when, especially when I'm talking to the military groups to the Realtors, it's a little bit different to military groups. My point to them is just ask. Don't assume that you can't do this loan because as soon as you assume and you don't ask the question, you don't get it.  So just ask, can I use it? And then we can tell you If you can't use it, then you can't.
The answer is no. If you don't ask. 
G: It's always no, no matter what. Yeah, well, I think having that education is so important. So I'm going to wrap this up and make sure that first of all people know how to get a hold of you. And for real estate agents that are listening, how they can have you come in and just share some information for them or for companies as well that are listening.
I think it's a great opportunity whether it's a virtual meeting, which is a lot of what we're doing right now to be able to let people know about the benefits. Interest rates are low. If they are on a VA, they could do a VA refinance, and you can talk about that in another video. I mean, just all those opportunities. But the first thing is asking. So I love that. 
I'm going to ask you to leave with how we could get a hold of you. I want to thank you so much for your information. I truly appreciate the opportunity to sit down and chat with you.
Obviously, folds of honor is important to me. And I know you serve a lot of veterans organization, so we have some information in there on our virtual chapter that we're starting with folds of honor that's focused for the mortgage and real estate industry. So plus some  information available on that and then also your information on how people can reach you , Andrew.
A: The easiest way you know if you forget email addresses and all that stuff VALoansOfCalifornia.com
All my contact information is there for the company itself. My company is WealthWise Mortgage planning. So when you see that and you see the two logos, you know we're one and the same. It's just a website where people can find me.
My email is Andrew@WealthWisemortgage.com and the phone number is 916-932-7160 and know that when you call here the team that's here Cindy Turner, Kim Ball and Jennifer Isles. We're all here to help everybody with exception. With the exception of Jennifer, we are all licensed loan officers and have a lot of experience. Everybody can help and we have a passion for doing this. 
Even if we're not the ones doing the loan for you, you get a deal referred to you and it's VA and you're the listing agent. You're the buyer's agent, and you don't understand really? Call us.
We will coach you through it. And even if something comes up, you think it's not right with your lender and feel like maybe they're not doing something right. I can let you know if it seems right and direct you back to them.
We don't have to be doing a loan. The biggest thing for me really is to make sure that that veteran is treated well and gets to use the benefit. And if a lender is trying to do the benefit and trying to help, that's more than the person who is turning you away and turning you to an FHA loan that is much more expensive than doing VA. So use this as a resource. Please.
G: And there's that servant soul I was talking about. Well, Andrew, thank you so much for joining me. For those of you who are watching, thank you so much and make sure and reach out to Andrew.
A: Thanks for having me.
California's VA


Home Loan Specialist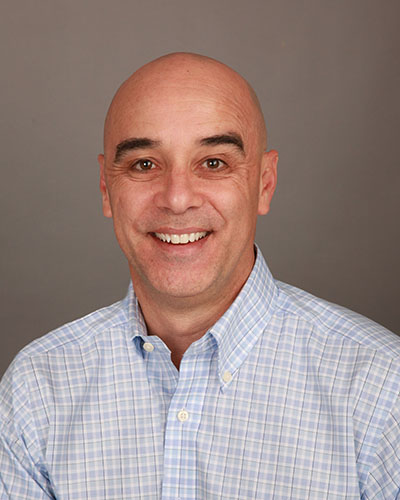 Andrew is a Senior Mortgage Banker with years of experience with residential home mortgages. Andrew is proud to specialize in VA Home Loans to help active-duty and retired military personnel realize the dream of home ownership. Andrew and his team are also skilled in Conventional and FHA financing to help homeowners decide on the loan program that suits their needs.
Andrew Vierra
NMLS #230799
Branch Manager
(916) 932-7160