Start Your Quote for a VA Home Loan
Use the benefits earned through your military service to get a loan for 
$0 DOWN
Why Choose VALoansOfCalifornia.com
Andrew Vierra, NMLS #230799, Branch Manager, WealthWise Mortgage Planning
Our teams lives and works here, making us inherently familiar with California-specific lending requirements.

Our VA mortgage professionals specialize in VA purchase and VA refinance home loans.

We are honored to be of service to the men and women who sacrifice to protect our freedom.

Our commitment is to treat our clients with dignity, respect and the personal attention you deserve.

Our goal being to educate and empower you with the knowledge and tools necessary to choose the loan that meets your specific needs and makes you most comfortable.

Simple and to the point. We provide you with easy-to-understand, straight-forward information on VA loans.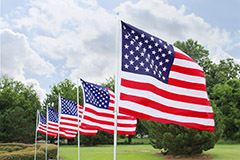 The California VA down payment required to purchase a home is zero. But there are two requirements: One, you must be purchasing your home at, or below, the VA County Loan Limit; two, you must have full or restored entitlement to purchase.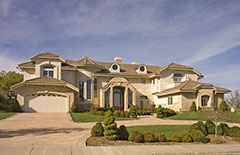 Yes, you can get a Jumbo Loan in California using your VA Loan Benefit. It's kind of a little secret, though. While most lenders aren't approved or qualified to do a VA loan, even those who are have no idea that Veterans can get a VA Jumbo Loan in California.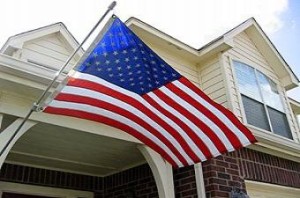 Refinancing a California VA Loan has never been easier. People refinance for many reasons—lower rate, consolidate debt, take cash for a purchase, take cash for college. The reasons are as endless as the individual.
Testimonials
In the process of looking to refinance our home loan from a conventional to a VA, I called around to interview several loan consultants. Some were only familiar with VA loan limits but seemed to want to usher me away from a VA-type loan, mostly, it seemed, because of their limited knowledge of them. This type of refinance is not an easy one, I learned. Once I found Andrew, however, he put all my concerns to rest. He assured both Scott (my husband) and me that he knew VA loans inside and out, but would still research to make sure this was the right type of loan for us. Sure enough it was, and Andrew wasted no time in getting his team involved in processing our application. It is so refreshing to deal with someone who is responsive, explains every detail along the way, and gives you the kind of attention that makes you feel as if you are his ONLY clients. It's as if you have known him for years from the very first meeting with him. His passion is evident, his team is just as responsive and our loan closed on time to create an experience I have described to others as second to none. I have given out his card many times and continue to do so.
Andrew and his team made my first home purchase such a pleasant experience. The entire WealthWise staff was knowledgeable, friendly, detail oriented, available when needed, and had my best interest throughout the whole process. I can't thank them enough for getting me to the finish line and into my first home!
Andrew, Cindy and WealthWise pulled off a miracle for us on our time-crunch, Jumbo VA Refi. We are grateful for Andrew & Cindy's patience and dedication in stewarding our loan details quickly through the proper channels and providing us with exactly what we were hoping to get, exactly on time!
After determining during my conversations with him that Andrew had a passion for helping the veteran navigate the misunderstood waters of buying, selling and refinancing, I enlisted him to help me with my refinance objectives. Andrew and his staff were professional from the very start with constant electronic contact and telephone contact that provided clear guidance throughout the process, and even though that I was several hundred miles away geographically, all was completed on time. I would highly recommend Andrew and his staff and was very much satisfied with his performance and support.

Andrew is a true professional that has integrity and displays a work ethic second to none. He provides a service to veterans like no other business I have ever encountered. As a veteran of the United States Army and being retired from law enforcement, it was comforting to work with a businessman that was totally committed and looking out for what options were best for me as an individual client. Andrew is a great communicator and provided multiple weekly updates related to the status of the mortgage process to ensure I was fully informed. In addition, he was always available during and after regular business hours for questions or general discussion. He made sure that I clearly understood the available options and all of the associated details. Based on my 16+ years of experience of working with Andrew, he will always have a client and I would highly recommend him and his company (WealthWise) to veterans across the United States as well as anyone who is thinking about working with a mortgage broker.

I met Andrew a few years ago when we moved here from the Bay Area and he has already helped me with a number of real estate transactions. To sum up my experiences with Andrew, I would use the word "seamless". When we bought our latest home here in Rocklin, Andrew told us, "Forget whatever you experienced in the past in buying a home. It's a whole new ball game so get ready." I appreciate his direct and honest approach in managing my expectations despite the grueling hours of supplying documentation to him to make it all work. Andrew has a unique way of managing my stress and frustration, always caring and always listening. He's very personable and easy to work with. It's easy to tell that Andrew loves what he does because the passion comes across. His approach saves us time and money every time. I would highly recommend Andrew and I do at every chance I get. Oh — and he knows his stuff even when I don't understand most of it. Trust is key.