VA vs FHA
All things being equal, those eligible for California VA and FHA Loans will find that the California VA Loan offers the most options, including easier qualifying.
Lowest down payment: California VA Loans allow for a 0% down payment up to the VA county limit. Compare this to other loan requirements: FHA requires 3.5% of the purchase price as a down payment; Conventional typically requires a minimum 5% down payment.
No Mortgage Insurance (MI): California VA Loans that are at or below the VA County Limit NEVER require a down payment, and there's NEVER monthly MI. Because of this great VA Benefit, those who qualify for a California VA Loan always have a lower payment, all other things being equal, than those using another type of financing.
When a borrower has less than 20% of the purchase price for a down payment, most loans require the borrower to pay monthly MI. This monthly charge is in addition to principal, interest, taxes and insurance (the basic components of a monthly house payment). MI is an insurance policy that a borrower pays to insure the lender (the bank lending the money to buy the house) against default of the borrower (a borrower who misses monthly payments is considered to be in "default"). Having an additional payment to make each month means the required monthly house payment is higher than if the borrower has a 20% down payment.
With FHA and a 30 year loan, even if you put 20% as a down payment, you must still pay monthly MI.
With Conventional loans, when you put less than 20% down, you must still pay monthly MI.
Easier to qualify: Because of the unique backing of the government, California VA Loans allow easier qualifying guidelines than with other loans. Minimum FICO (credit score) requirements are lower, and you can qualify with less required reserves (money remaining in your savings accounts after your home is purchased).
Past credit problems OK: California VA Lenders are encouraged to find ways to help active-duty military and Veterans get into homes, even if they've had some past credit challenges. Again, with California VA Benefits, comparing California VA and FHA Loans, the California VA Loan is more beneficial.
Following are the wait times (years) of various credit issues for California VA loans vs FHA and Conventional financing.

Assumable: After you've lived in your home for a while, you may decide it's time to move. Your California VA loan may be assumed (your loan terms taken over) by a person who wants to purchase your home. That could be a big deal when you consider where interest rates could be in a few years. Let's say you get a California VA Loan now and 10 years down the road, when you decide to sell, rates are at higher than today. Imagine how much more "valuable" your home would be to a potential buyer if they qualify to take over your payments at your rate vs the home down the street for which they need to qualify at the then, higher, rate. Conventional loans don't offer that option. Pretty neat!
Refinance to a lower rate with less paperwork: To refinance a conventional loan, a person needs a new appraisal and to completely re-qualify on their income. With a California VA loan, you may be able to refinance without an appraisal, even if your income is lower than when you took out your loan. Thank you VA.
For FHA, it's much harder to refinance now without an appraisal. A borrower's total payment—principal, interest, taxes, insurance, mortgage insurance—must be reduced by at least 5% in order to refinance. That requirement doesn't exist for the California VA Loan.
Bottom Line: Even if you are eligible for a California VA Loan, it's important to evaluate all your loan options, including looking at FHA and Conventional financing. As VA Loan Specialists, we are also well-versed in these and other loan programs. We can help you navigate your options, and even help you get into other loan types. Our goal is to help you get into the loan that best meets your specific needs.
California's VA


Home Loan Specialist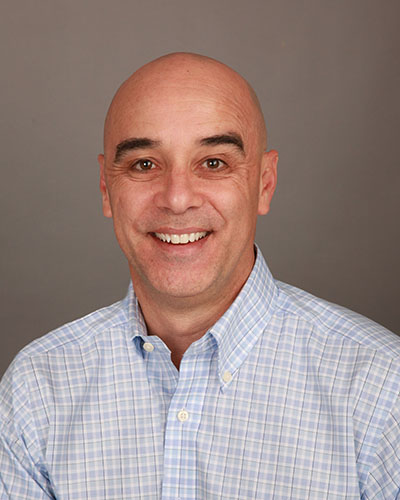 Andrew is a Senior Mortgage Banker with years of experience with residential home mortgages. Andrew is proud to specialize in VA Home Loans to help active-duty and retired military personnel realize the dream of home ownership. Andrew and his team are also skilled in Conventional and FHA financing to help homeowners decide on the loan program that suits their needs.
Andrew Vierra
NMLS #230799
Branch Manager
(916) 932-7160
Licensed in CA
Subject Matter Expert/Presenter
Awards: Top VA Loan Originator